This started as a fantastic idea: A writing retreat. Pretty place. Smart, helpful people. Life changing choices.
Yep. Write by the Water is all of those things, and you are equally smart and pretty for choosing us and for that we applaud you.
***clapping, whistling and more clapping****
 So, now how does that great idea break down for you in real world speak?

Let's start with the obvious stuff.
 You've got to get to us. See below for travel information.
Retreats begin at 11AM  Wednesday and 11AM Friday. Retreats end at 3PM Sunday.
You'll be staying at a private house, but act like it's a hotel. No smoking, no pets. Bring the stuff you'll need to write and anything to enhance your free time. (laptop, chargers, camera, tennis racket, running shoes, swimsuit)
Hop over to the map page for details on the many activities in the area.
 We'll provide all the hotel-ish things you will need, comfy beds, towels, blowdryers, some toiletries, a light breakfast daily and unlimited coffee- all day long. There will be one planned group dinner out, and a grocery store run to stock the kitchen for other meals.  See the map page for local restaurants and bars.
But wait. This is a writing retreat.
Attendees will enjoy morning guided-writing sessions, and at least one class each day*. (not mandatory and no extra fee, classes are catered to attendees' needs)
You'll have all day to create something new, revise something in the works or put the finishing touches on the Great American Novel
Every evening at WBTW's Happy Hour, you will have an opportunity to share your work, ask questions or just commiserate with fellow writers
And there's more:
Open Mic Night
Skype call with NYC agent or editor
social media/networking opportunities*classes include, Time Management, Brainstorming/Idea generation, Psych in what you write, Character development, Blocking your fight, Selling the short story, Using body language to show don't tell, guided meditation, yoga for writers, and more
This sounds perfect, but I'm not great at planning. Can you help?
Sure. We're not a travel agency, but we give good advice, and with our friend, Mr. Google, we can find about a dozen low-cost flight options.
You'll want to fly into Northwest Florida Regional Airport (VPS )serving Destin and Fort Walton Beach, FL
or Northwest Florida Beaches International Airport (ECP) in Panama City Beach, FL
We can connect you with our personal favorite taxi or anyone on this list of taxi drivers that can bring you to Blue Mountain Beach.

I'm kind of picky. I get up super early and run six miles. I snore. I don't like to share my space. I take very, very long showers. I talk in my sleep. I'm a night owl. I— It's okay, we've got you.
After the applicants are accepted we will match roommates up to the best of our ability, and yes, you can upgrade to a private room. But, we have found that folks like us, we are pretty communal, and this house is pretty spacious. Oh, the house.
You'll be staying here: THE SANDS AT THIRTY BLU.
and this is the beach across the street.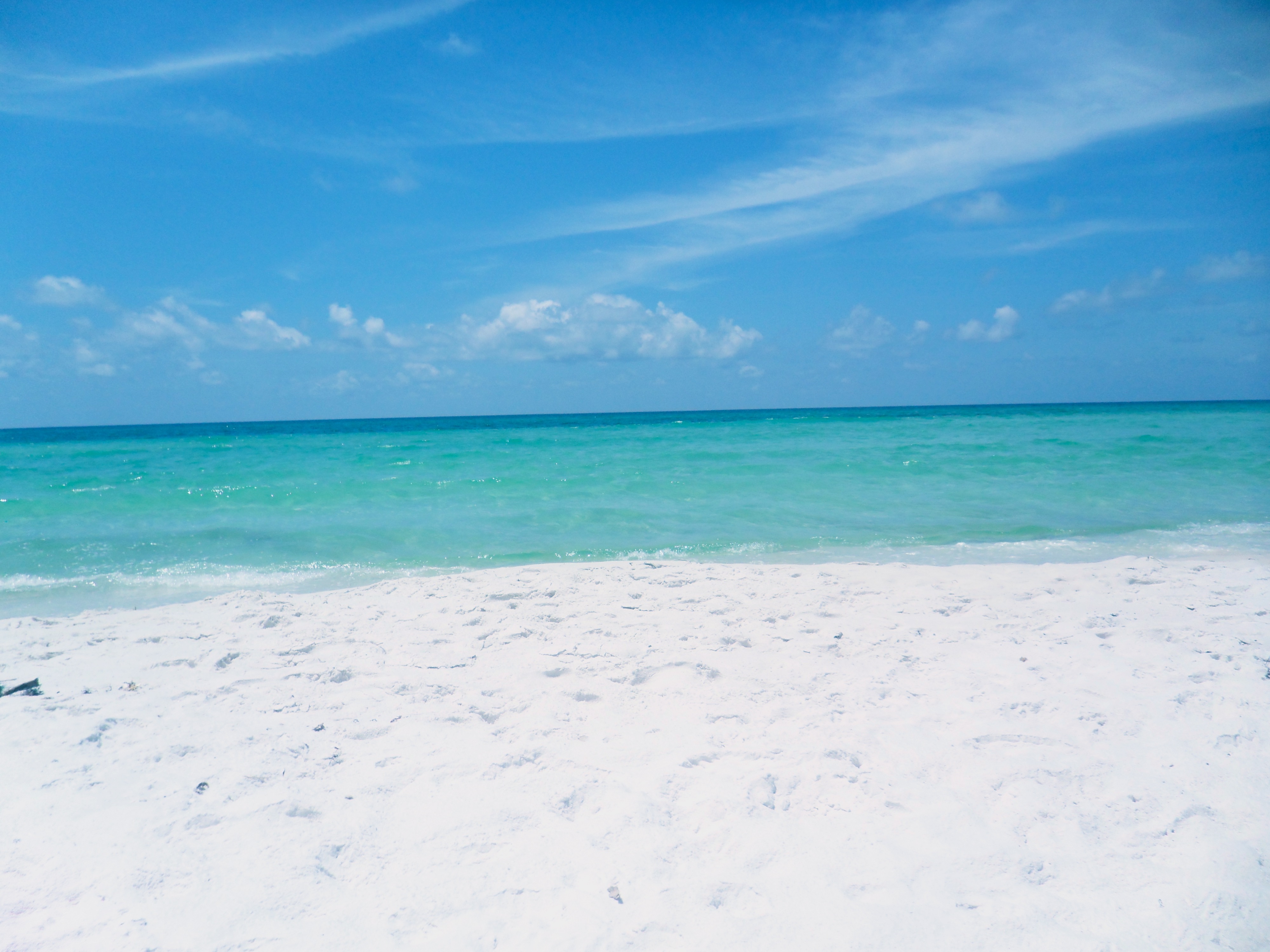 What are you waiting for?
Apply today.  Write here tomorrow.