We know you like to plan ahead. We know you have projects, and lifelong dreams that are being put aside for… life.
You know a deadline can be nudged and sometimes… shoved–hard–down concrete steps.
That's why we are giving you months to pony up to self expectations.
We hear what you've been saying:
"I NEED to do this someday."
"Oh, man. that would be so great to escape and write."
"My work in progress needs some final touches, if only I could…"
"My writing is suffering, and so am I."
"Beach retreat? Are you kidding? That would be awesome, but I need time to plan this out, like the tedious way I plot my noels, that I never finish."
"If only I could find a sitter for the kids."
"If only I could get the time off work."
"I don't have the money right now."
"Isn't it cold at the beach in March?"
Here's some answers:
Nope. It's warm in Blue Mountain Beach, Florida, like 70 degrees, bit cooler at night when you'll be hunched over your laptop, sipping whiskey, don't worry, we won't tell.
Amazing thing most jobs offer employees… vacation!
If you write, you know other writers, ask them to help you- you watch their kids this time, you got theirs next time. This works for dogs, cats and pot bellied pigs. Don't ask me how I know this.
It's already 2013… wow. You have only a month and some days until the retreat begins on March 1, 2013. Think big. You want the full getaway. All 5 days. ok. If accepted, you'll be asked to pay for the 5 day retreat in full 2 weeks prior, and if you found us in 2012, that gives you approximately 161 days to come up with the funds, which breaks down to merely  $3.42/ day. That's less than one Cinnamon Dolce Frappuccino to go.
Wait. You say you're a minimalist, a fast typist. You want the 3 days to kick your muse's ass. All right then, same math, same start date. All you need to put in the cookie jar each day is $2.17. I think I bought a pack of gum for more than that last week.
Now, What else? 
Oh, you need this. Well, come get it. We got the coffee fix covered, a slew of beds, desks, awesome views and a 2 minute stroll to the ocean. Serious.
Your work is suffering? We can help. We hate suffering, and guess what, we love writers of all genres, and poets, and photographers and artists and… people who need people. ( You'll be humming Barbra all day now. You're welcome.)
All right then.
Go here:  Fill out the application, make sure you tell us WHICH retreat you want.
Spring 2013 3 day, March 1-3, 2013 in Blue Mtn. Beach, Florida
Spring 2013 5 day, March 1-5, 2013 in Blue Mtn Beach, Florida
You may be feeling that nudge from your muse. She's whispering, do it already, I really have something to tell you- at the beach.
Then, you'll want to quickly click on the application and payments links ( middle of page- blue words) and get packing.
If you have received the good news, and your writing sample has earned you a space at the beach, we are very very happy for you.  
Now, you may head over to the payments page or simply click here:
payment for 5 day full retreat
payment for 3 day mini retreat
We'll send room assignments and a writing prompt that we ask you to complete and bring to retreat to serve as an introduction to the other writers.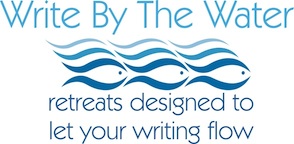 "I would especially like to re-court the Muse of poetry, who ran off with the mailman four years ago, and drops me only a scribbled postcard from time to time." John Updike