As many times as Write by the Water hosts a retreat, they are never the same. See, that's magic.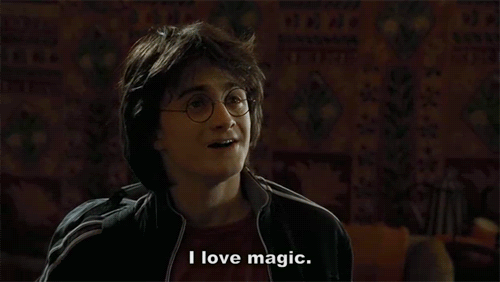 The people who attend are the people who form the retreat. Sometimes, the retreat becomes more formal, with classes and editing advice and Skype talks.
Sometimes, it's just a bunch of established writers hunkering down to finish the stuff we can't always finish at home with all of the distractions life throws our way and sometimes like this year, it's the perfect combination of both of those. We had morning psychology/ character/ writing lessons with Fiona Quinn. ( I learned a lot about men, and had to apologize to my husband for not understanding his genetic underpinnings.)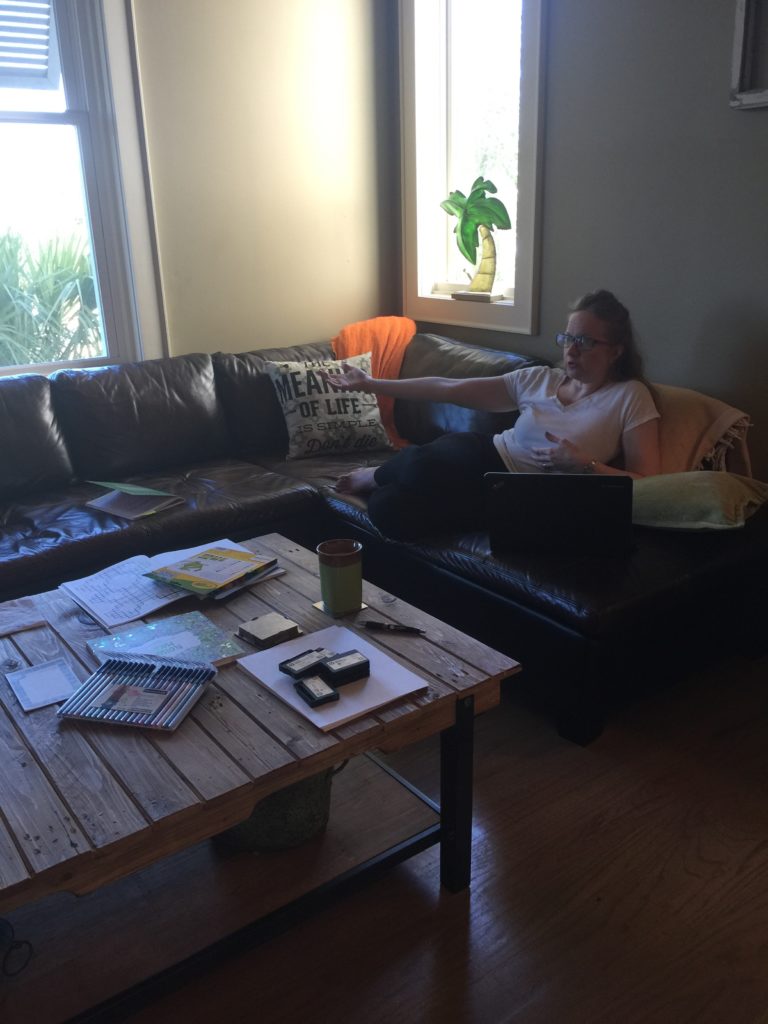 Then we split up to work on our projects.  Some of grabbed a coloring book with our coffee… err, wine.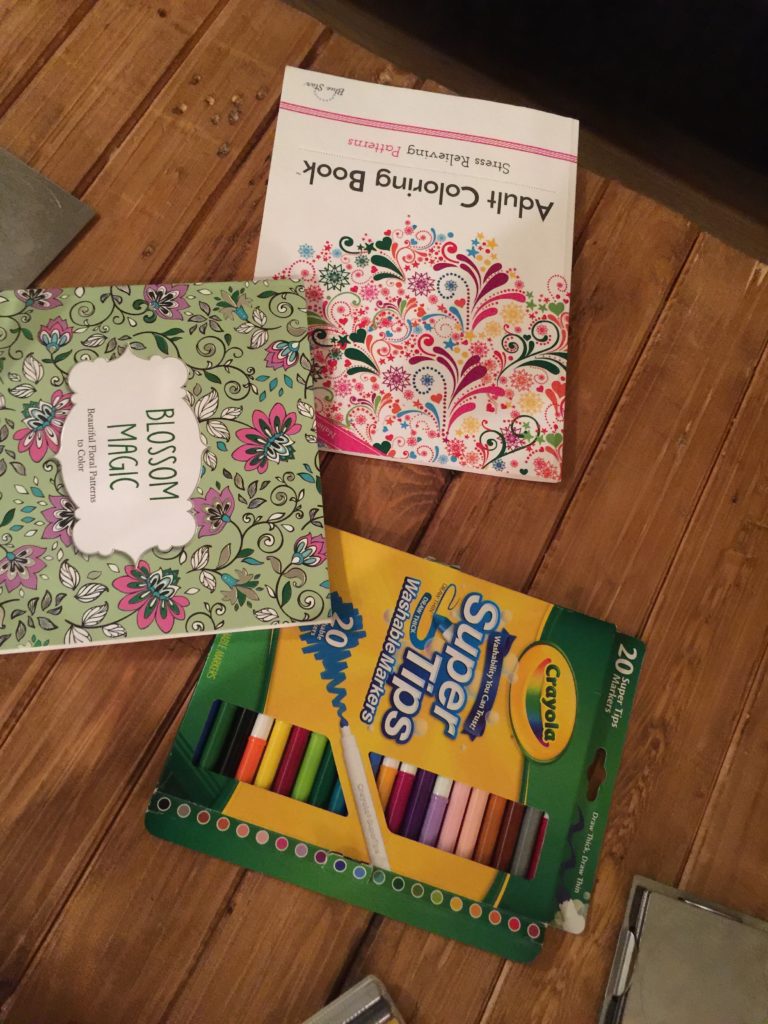 We also had our share of downtime at the beach, burying our toes in this. Walking along the water's edge thinking of things our characters might be doing.
Later, we gathered in the kitchen to discuss our day's progress and have cocktails and snacks before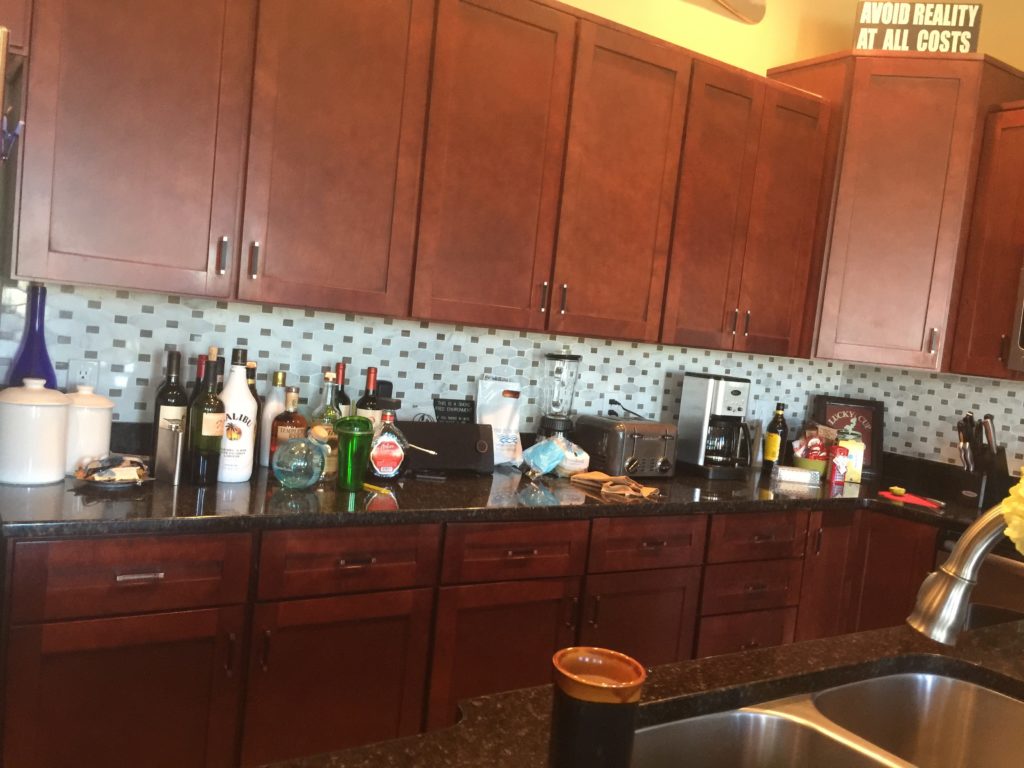 watching the sunset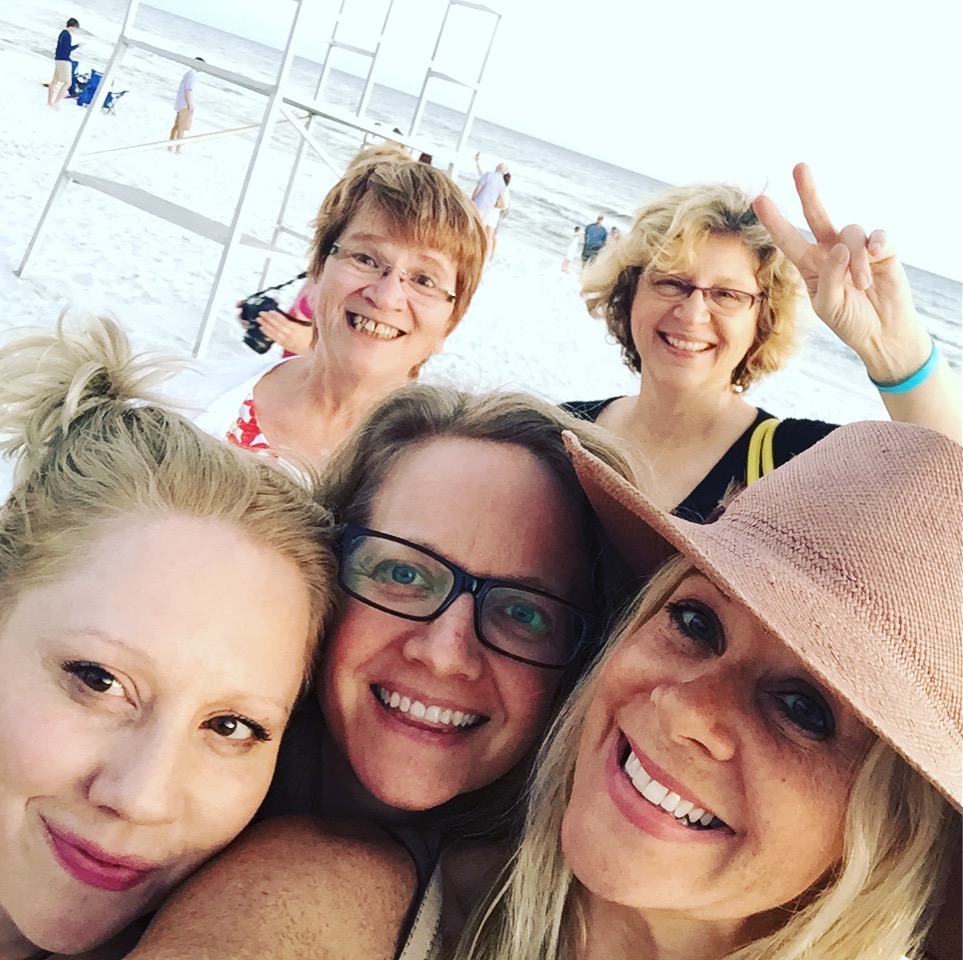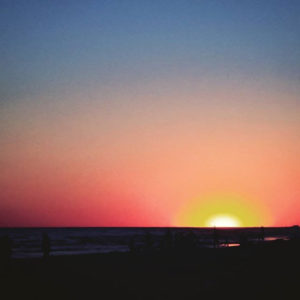 and then off to dinner. All after a day of swimming in this. And words. We swam in our words and phrases.
Yep. We came ready to work and play. Six women writers —well, make that five, as one writer never made it out of the airport due to questionable weather and a lack of  ( sober) pilots. But that's another story. We might have been operating on different parts of the spectrum,  but we arrived with goals and dreams, packed and prepped from all the ends of the world with projects to discuss, networks to share, questions to be answered, and work to be read to eager crowds at the local open mike night where we joined local poets, singers, and songwriters.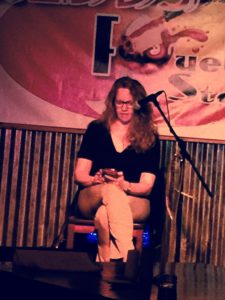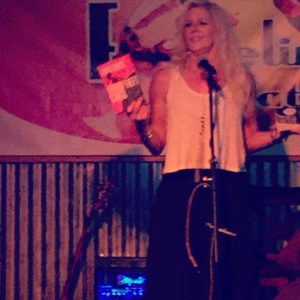 Some afternoons we took our work to the sandy office. I did the work, I swear!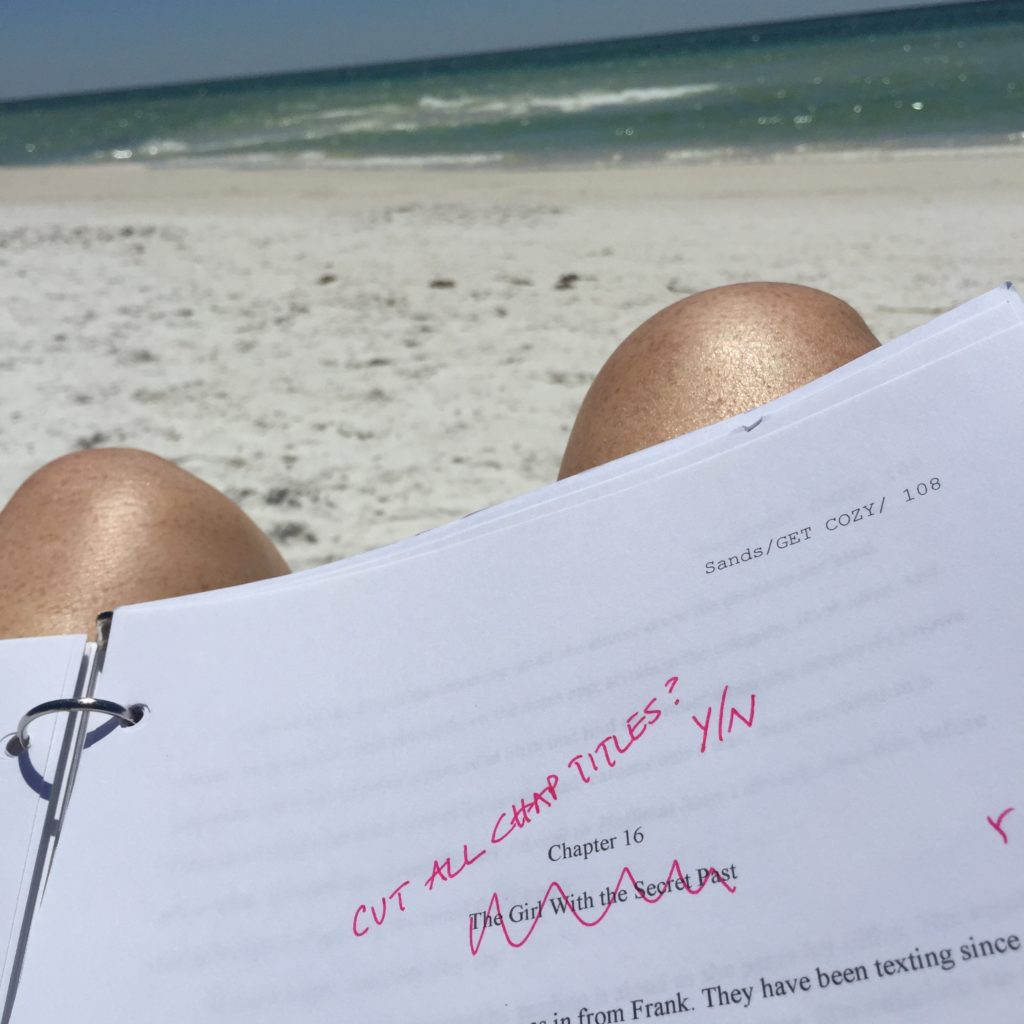 We went into town for dinner and music and exploring. And maybe a little character research and eavesdropping.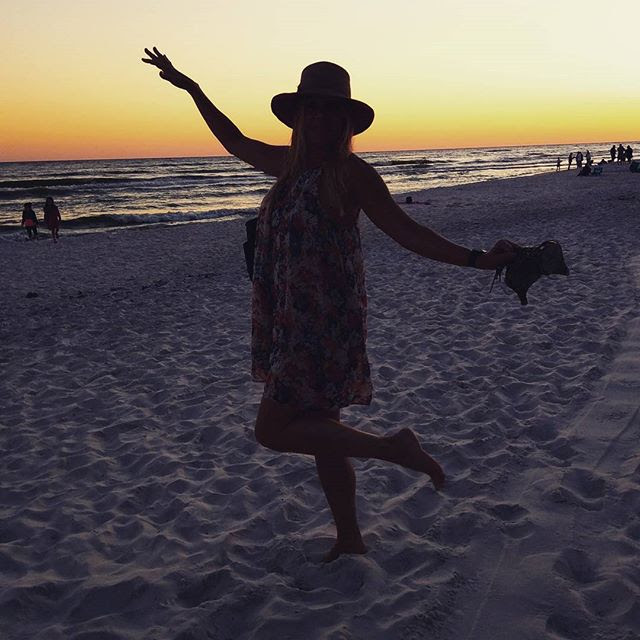 Welcome to Seaside, Florida. ( Where they filmed the Truman Show).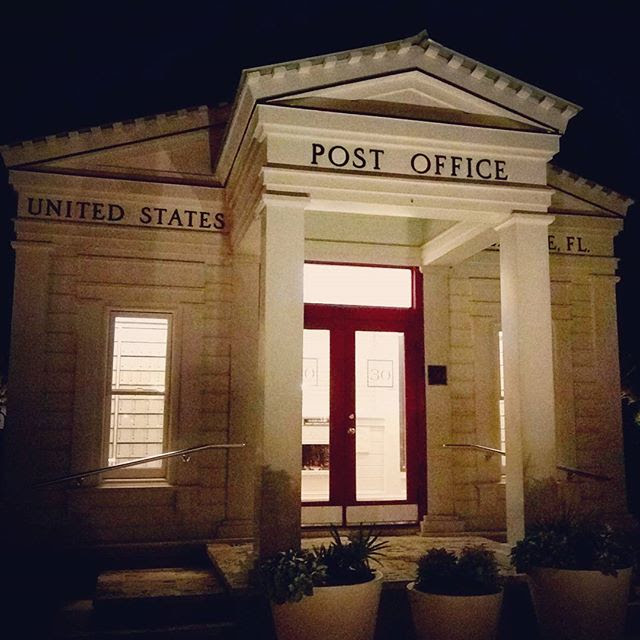 Some days we hunkered down in our rooms and used the hours however we pleased.
 This Is Lis Anna Langston. She is an amazing writer- Also a maverick misfit outlaw storyteller punk rock Harper Lee word ninja snake charmer. Here's her website, where you will be in awe of all of her publications and awards. Geesch!
 Now you're going to want to follow her on Twitter @LisAnnaLangston
 Lis says: "Write by the Water was an excellent choice for me. While it provides an open creative environment for working on projects in the afternoons, I also found myself really looking forward to the morning talks. The discussion of craft over coffee was a welcome addition to my mornings, as was the evening meet up when we all went to dinner and discussed the day. Linda and Fiona created a warm, open environment to work at my own pace and kick start a few projects that needed to go to the next level. The balance of work and fun was perfect. This retreat is a MUST for people who need to carve out time to work. And for people like me who work all the time, it was a great way to get out of my head, take in the new scenery, connect, discuss and really focus. In short, this retreat is truly designed for every writer and I highly recommend it."
Some nights we went out to hear some fantastic music and rub shoulders with the locals at places like this.  ( This is the famous living room of The Red Bar in Grayton Beach.)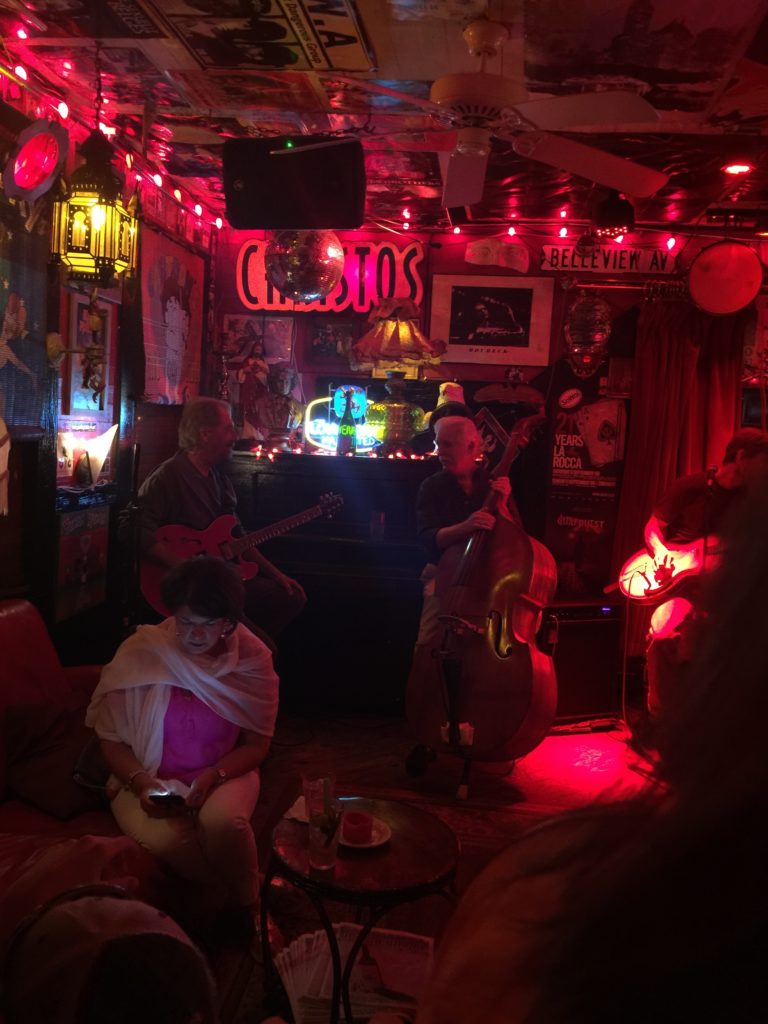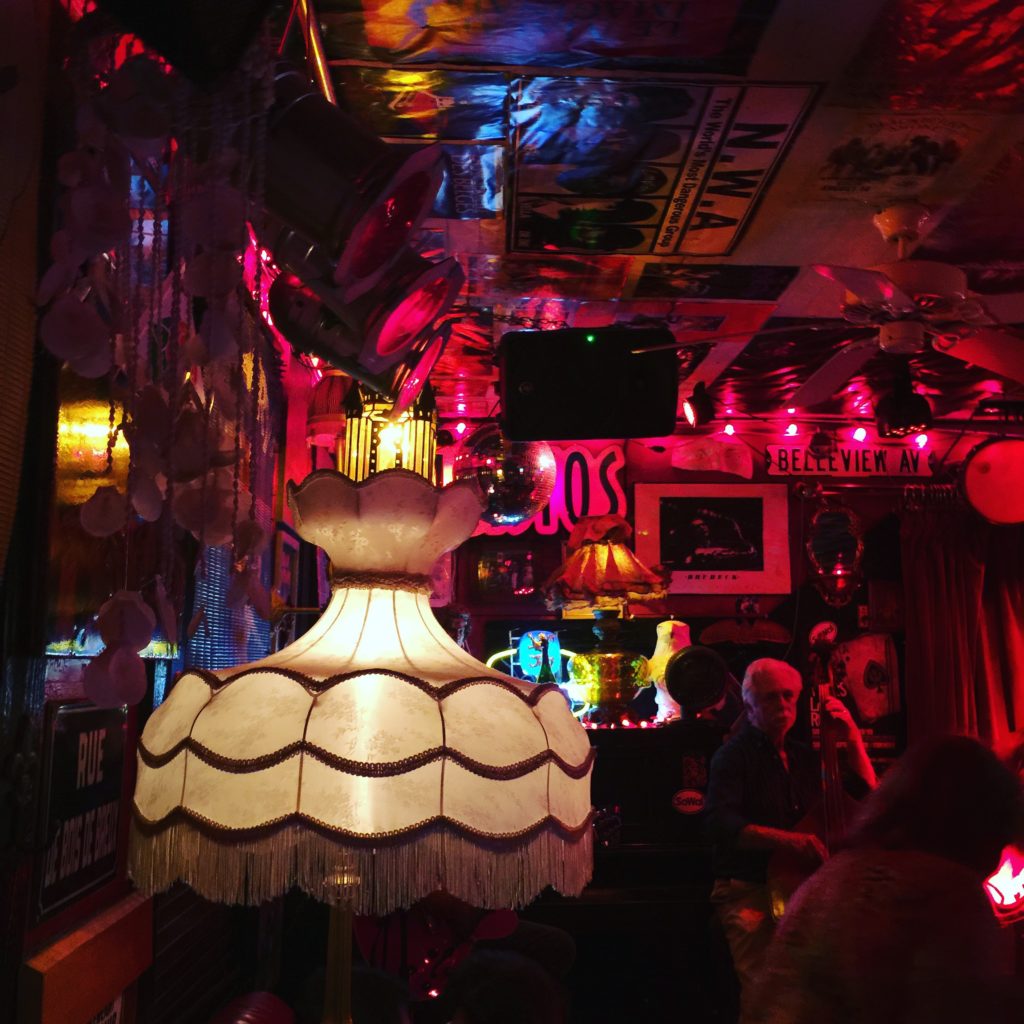 One night, Our amazing writer sister, Angela Durden brought the music to us and gave us a concert in the lower living room.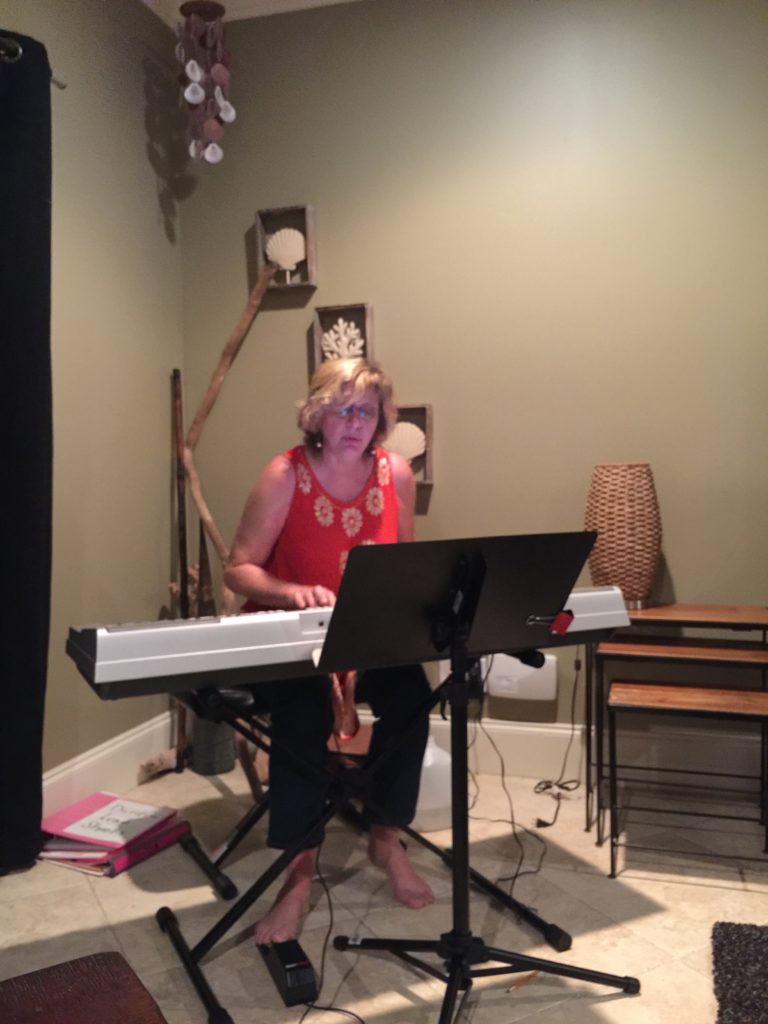 Angela says:
"Breaking solitary is not easy for a writer. As writers, we need to be alone. I thrive on living in my head. Inventing worlds known only to me. Please do not interrupt when my characters are speaking, thinking, acting, planning, and plotting, thank you very much. Sometimes, though, I need to step outside of myself to refresh, question, dig into, and refine. But I don't want to do it if its a waste of time. Breaking my self-imposed solitary confinement is difficult for me. I've been to some bad writers events, so when I finally commit my time and money to one, then you can bet I've checked it out and I am certain my time shall not be wasted. Linda Sands' Write by the Water retreat does all it promises and more. That I just came back from my second one should tell you plenty about the high esteem I hold for it."
 Read more here on her blog, where Angela has a whole lotta stuff to say about a whole lotta stuff. And where she shares her writing, some songs and even a secret hidden in a poem about her experience the last time she came to Write by the Water. Click on the last photo. Oh my!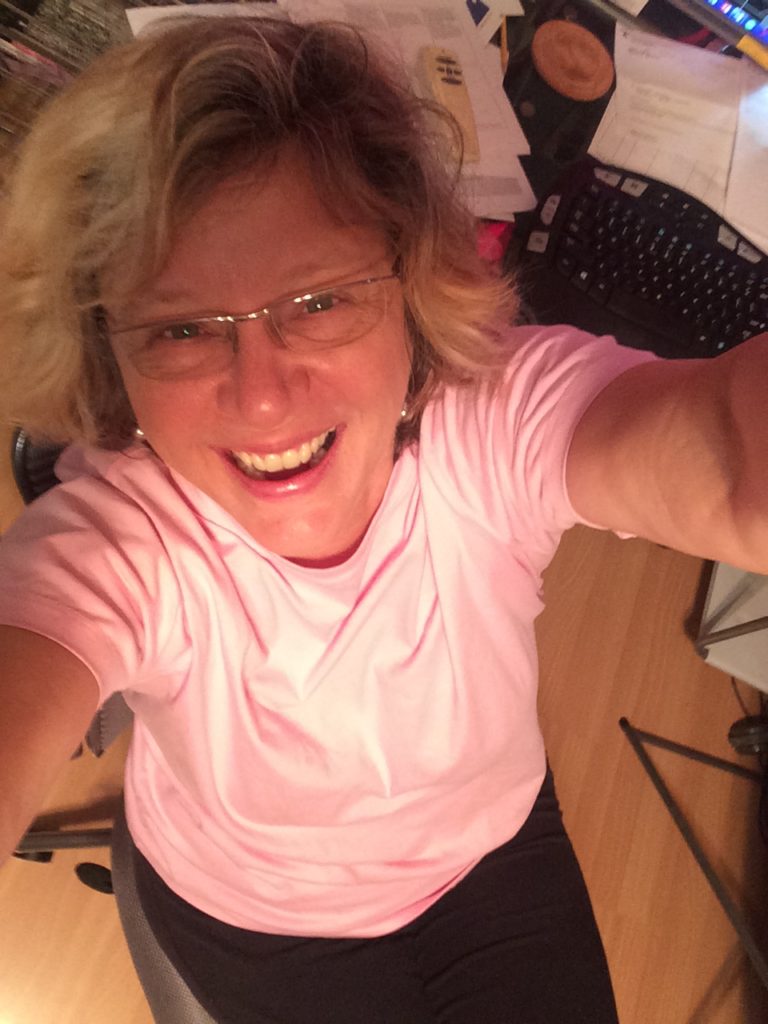 Follow Angela on Twitter., friend her on Facebook. She's fun!
Our newest recruit came to us from the Midwest. She may be a little shy, but she had a great time, killed it at the reading and definitely went home with some edits to work on and a little hop in her step. A good retreat can do that! We loved having you, Penny!
This retreat would not have been possible without the fine Fiona Quinn kicking me in the pants to get things in order, and leading us into each day with lessons and snippets from her books.
 This is Fiona: who writes smart, sexy suspense.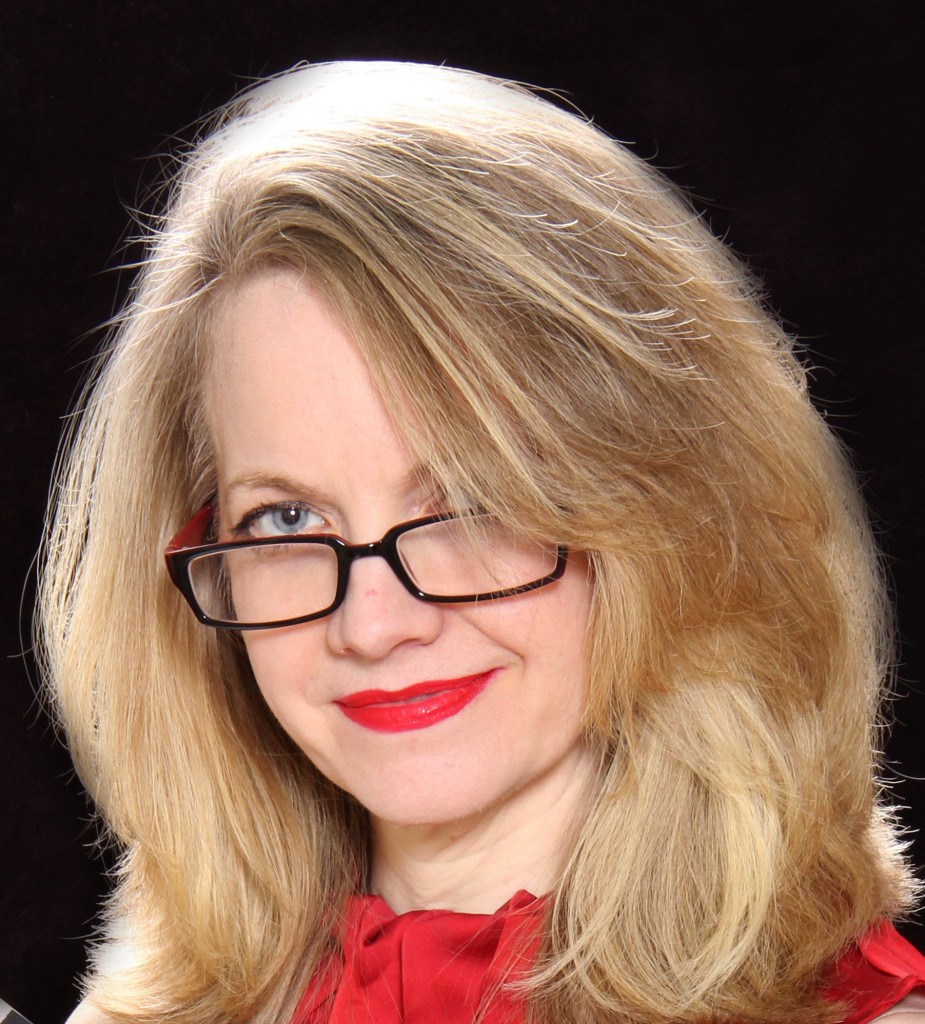 Check out her books OVER HERE.  Yep, those are all hers. She is very prolific! And types kinda fast, too. Oh, did I mention the woman doesn't sleep?
You can friend her on Facebook here and find out how she does it all and I do mean all!
You must be sure to hop on her Twitter, like 31 thousand other people, me included. The information she shares is great for us writers and also, fun for readers.
Well, it took me about a month to compile all of this and get things straight in my head, and maybe also because I didn't want to feel like the retreat is over. Hey, I still get up in the morning, pour a cup of coffee and talk to the people in my living room. Only this time, they're imaginary.  Do not judge me. Thanks for your patience.
Until the next retreat. Write well. Read lots.
Linda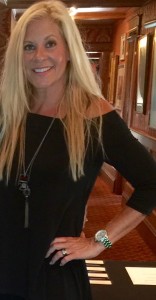 Need some beach reading as you embark on your own retreat? Pick up a copy of Linda's newest: Grand Theft Cargo, the first book in the Cargo series. Now on Kindle, Nook and at your bookstores.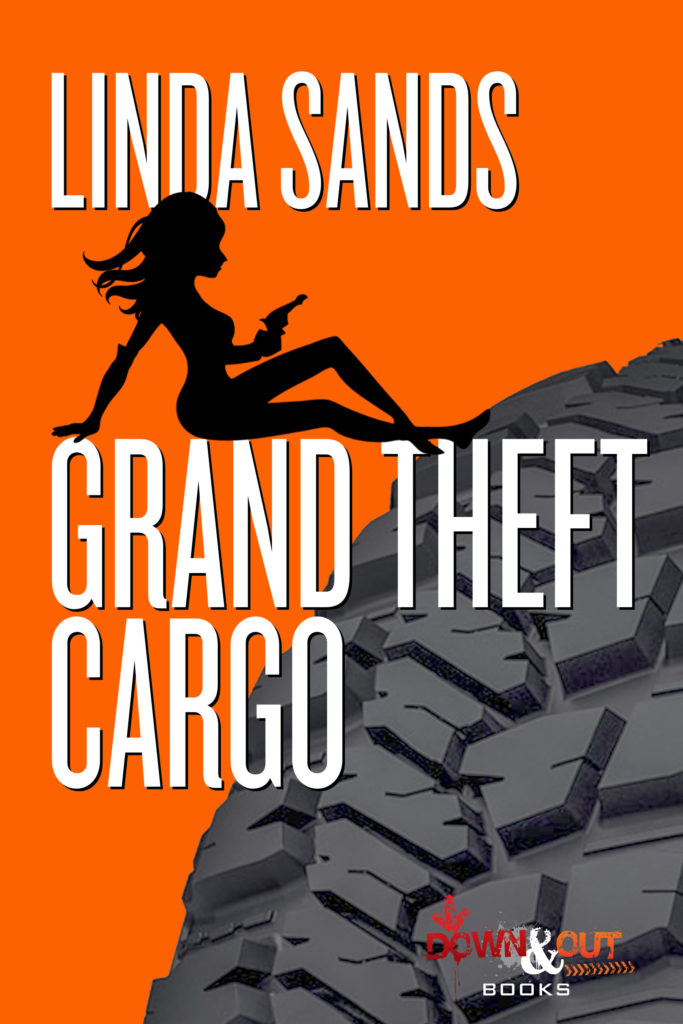 http://angeladurden-books.com/books/2017/04/breaking-solitary/
USE